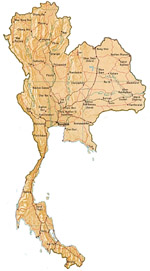 What To Do In Thailand Home Page
We have built this "What To Do Thailand" Web site as a way to share some of the information we have acquired over years of living in Thailand as well as hundreds of times we've gone back for visits.  Generally, we will travel to and around Thailand twice a year.  We will be presenting much of what we have learned/found while exploring Thailand.  We've also found lots of really helpful resources that we'll be passing on to you.  No matter how long your stay in Thailand will be, you will never see and experience everything that this country has to offer, so let us help you make the best of what time you have.
Articles on Thailand
We are currently working on a full series of articles to help present what we have found to see, do, experience during you Thailand visit.  All of these articles will be published here as soon as they are completed and edited.  Below is a list of some of the articles we will be presenting first.
And Many More . . .
Thailand and You
As stated earlier, we have years and many dozens of visit to Thailand.  We've probably done or been to what ever place you were thinking of, but just haven't had time to prepare that particular article yet.  If there is something you'd like to learn about now, please just let us know and we'll get on it!  Also, if you have already been to Thailand and would like to share some of what you experienced, let us know and perhaps you could do an article for us.  If you have questions or would like to participate in our Web site, Contact Us.
Thanks for viewing our site and don't forget to bookmark us for an easy return as we continue adding articles.  Check out our About Us page for more of our personal information.