Chiang Rai Thailand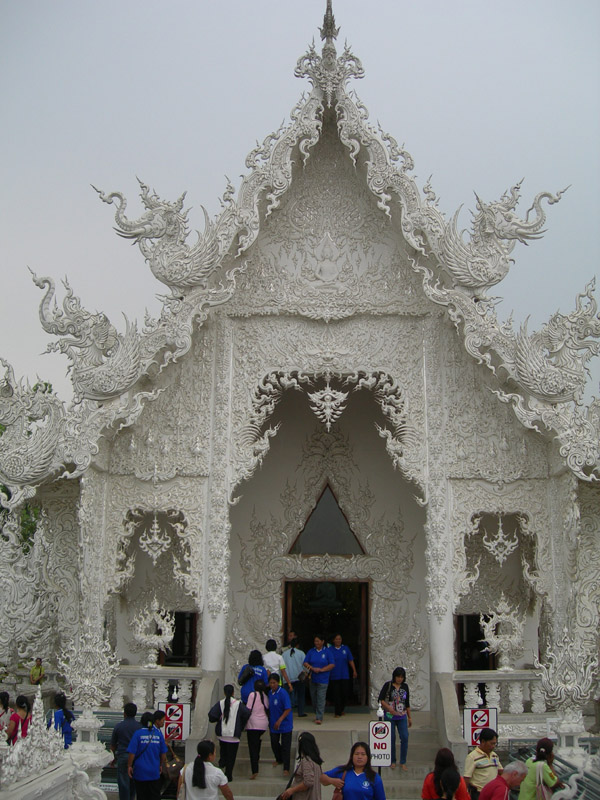 Chiang Rai: Living on the Edge of Thailand
Do not be taken in with how small this town is because Chiang Rai in Northern Thailand is one of the popular tourists' destinations.  One of the things that make Thailand unique is the countless Thai temples spread throughout this Asian country.  Wat Phra Kaew was made famous as a temple for housing the original Emerald Buddha before it was transferred to Bangkok.  The temple is worth visiting because it is lovely, the grounds surrounding it are beautiful and there are various museums to go to learn more about Thailand and its people.
The House of Opium is a museum dedicated to this area of the world made famous by the opium trade that went on for hundreds of years.  It is normal to see antique opium pipes and other drug paraphernalia.  This museum has its souvenir shop where you can buy extremely cool stuff like reproductions of opium scales and pipes.  The very cheap entrance fee of $1.25 is worth it.  Mae Sot is not really a spectacular place to visit but it allows you to view the world of two countries crossing each other for trading purposes.  Mae Sot stands near the border of Burma (Myanmar).
Chiang Saen is a sleepy town on the banks of the Mekong River.  This was once a part of North Thailand.  Old architectural finds like chedis, Buddha images and pots can be found in this place.  Chiang Saen has become a Siamese territory in the 1880's.  This place has kept the China-Siam trade route alive up to this date.  You can reach Chiang Saen by taking a 3 to 4 hour bus trip from Chiang Rai.  During the evenings you can sit on a mat and dine as locals do.  Menus are in English and Thai informing you of the Thai foods that most tourists go for.  You have to try the bamboo chicken or fish which is cooked inside a bamboo over slow charcoal fires.
Thai handicrafts are sold at Mae Fah Luang Art and Cultural Park.  It has beautiful grounds with lakes, beautiful flowers and a big pavilion.  Royal items that are part of Princess Sirindhorn collection is on display.  The proceeds from the sales of the handicrafts go to the Princess charity.  Shop at Chiang Rai's Night Market where you can buy unique items made by the hill tribe people.  Antique items like masks, handmade Thai dolls and carved wooden bowls are sold at this market.  It would be a nice place to buy your souvenirs to take home with you.
Paying homage to the founding father of Chiang Rai is the Monument for King Mengrai.  The Stupa was built to house his ashes and remains.  Khun Korn Waterfall stands on the midst of the forest park surrounded by mountains.  This is the tallest waterfall in Chiang Rai.  You can stay overnight and camp near the waterfalls.  In the morning you can see the beautiful plants like wild orchids and ferns that grow in abundance in this place.  This is why this place also houses a Botanical garden.  Chiang Rai makes you feel that you literally are really standing on the edge of Thailand.
JJSmith