Krabi Thailand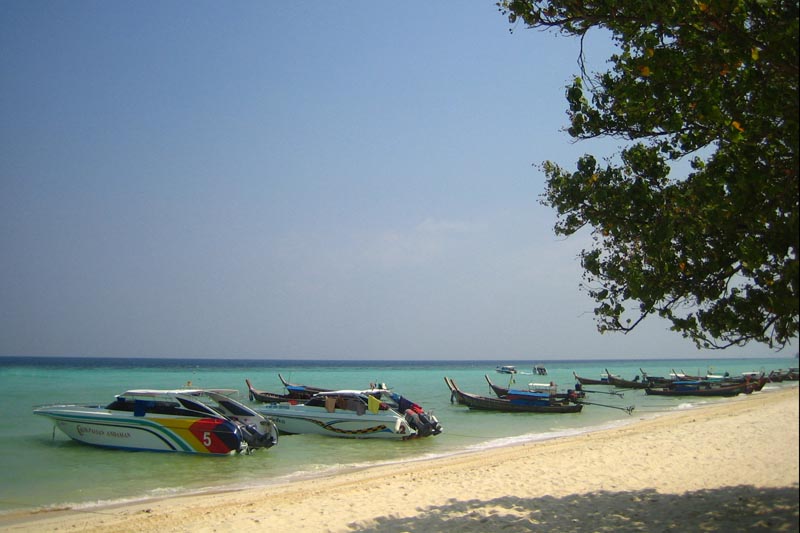 The Untouched Beauty and Charm of Krabi Thailand
One of the most popular tourist destinations in Thailand is Krabi province.  It even has its own international airport to handle the influx of tourists.  You can simply stare amazed at the miles and miles of spectacular coastline of this town.  One of the things that make this province beautiful is the untouched beauty that it emanates.  From the simplest bungalow to the five star resorts, you have plenty of options for accommodation.  Railay Beach is one of Thailand's hidden gems and can be found in Krabi.  You will find white sand beaches with majestically soaring limestone cliffs, caves and a hidden lagoon.
Thung Teao Forest National Park is a virgin rain forest which is the residence of numerous flora and fauna that you can never see in any other part of Thailand.  Bird watchers can have their field day looking at the exotic birds that live in this natural rain forest.  If you want to see rare species of animals you need to take a slower tour of this park.  Do visit Krabi Hot Springs which are natural hot tubs for those who need therapeutic healing.  Smooth rocks channel the water coming from deep volcanic chambers.  A short hop from the Hot Springs is the Emerald Pool.  This pool is named after the green color of this clear warm water.  You can hear crickets and frogs busily disturbing the silence of the lush rain forest.
Tiger Cave Temple is a place where you are offered a genuine spiritual experience.  Natural caves surround this temple while it stands on a lush jungle.  This temple is home to the monks who worship and live there.  You can climb the 1,272 steps to follow the footprints of Buddha up to a limestone tower.  When you reach the peak of the steps you cannot help but be amazed by the views of the Andaman Sea and the surrounding tropical islands.  Susan Hoi is where you can find shell cemetery that existed 25 to 40 million years ago.  Fossilized shellfish, snails and other sea creatures are forever preserved in slabs underneath your feet.
Krabi Town has got to be the most charming and yet laid back town in this province.  A river runs near this town where you get to ride river taxis to spots that you prefer visiting.  Located just a few kilometers from this town are Koh Lanta and the nearby islands.  Some say that this is a hidden gem sitting near the Andaman Sea.  This place looks so peaceful and serene; a truly relaxing place to be while in Krabi.
A short distance from Krabi town lays Phi Phi Islands.  This island near Krabi is one of the famous tropical islands in the world.  No wonder the Leonardo DiCaprio "The Beach" movie was shot on this island.  Some people think that this island is part of Phuket but the truth is that it is still under the territory of Krabi province.  Go on a Full Moon kayaking at Phranang.  Morning and sunset tours are offered for those who love physical activities such as paddling.  Krabi has an undeniable charm that is hard to resists.
JJSmith