Pattaya Thailand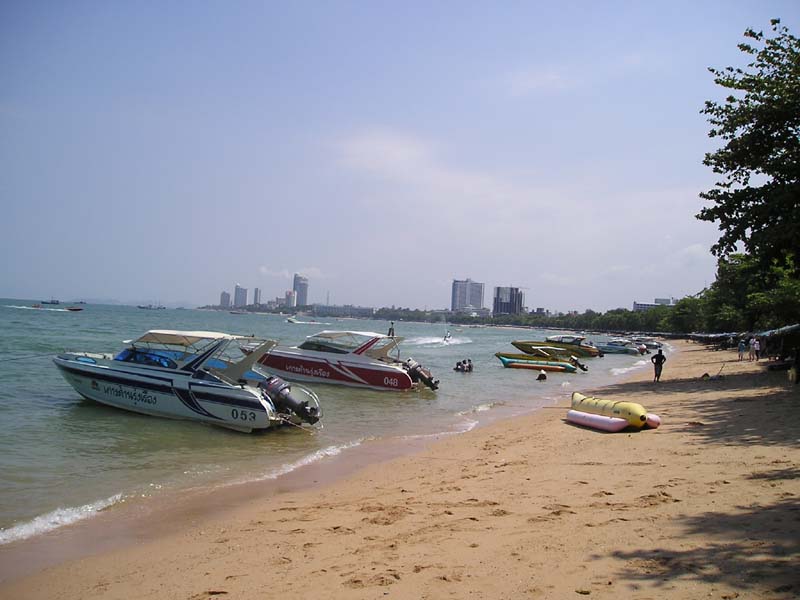 Uniquely Pattaya
If you are planning a Thai Trip, one of the best places to go is to Pattaya.  This is not a typical Thai town.  Yes it still has kept some of the Thai culture but it is very famous for being a melting pot of different cultures of the world.  This place got its name from the two armies who confronted each other.  Pattaya also means the wind blowing from the South West to the North East which coincidentally signals the start of the rainy season.
On this particular trip to Thailand, nightlife and a swim on the beaches simply await you.  This place is home to the trendiest bars.  You can also visit the Go Go bars if you are into beautiful girls.  You can also enjoy the beach foam parties during weekends.  If you want anonymity you can choose to stay at private beaches.  Some of the famous resorts in Pattaya are Pattaya Beach and Jomtien Beach.  You must also see Silverlake winery.  You can see a burst of colors coming from the flowers when you visit the winery.  This place also boasts of its beautiful view of the sunset at the lake.
A visit to the Pattaya Floating Market should also be on the top of your list.  It is the largest in Thailand.  Covering a whopping 100,000 sq m., this market is divided into four sections.  There is even a cultural show held during afternoons.  This is the right place if you want to buy souvenirs or art pieces in the art galleries.  You can hire a boat large enough to fit four people in it.  You will be charge a small fee for a 30 minute ride in this boat.  This is enough time to do your shopping but if you want to see more you can just pay an extra.  Do you want to go around the world in just two hours?  You can do so by visiting Mini Siam when in Pattaya.  Replicas of temples that are famous around Thailand can be seen in this mini village as well as other famous world landmarks such as the Statue of Liberty.
If you wish to stay on land you can visit the Elephant village.  The best highlight when watching an elephant show is the Glong Sabad Chai (Victory Drum Ceremony).  This is usually performed by a war elephant.  You can also have your underwater adventure while watching safely on the sideline by visiting Underwater World.  Walk under the 100 meters acrylic tunnel while you watch the underwater fishes and creatures swim by.
Before you choose which Pattaya Hotel you wish to stay at, you must first consider its location and price range.  If you wish to swim in the beach nearby better choose something that is near the beach. There are a lot of good deals as far as hotel accommodations are concern.  You must also check out if your hotel has all the amenities that you are searching for.  Consider its accessibility to the places that you wish to check out as well.  There is no one stopping you from having your adventure in this unique place of Thailand.
JJSmith