Phuket Thailand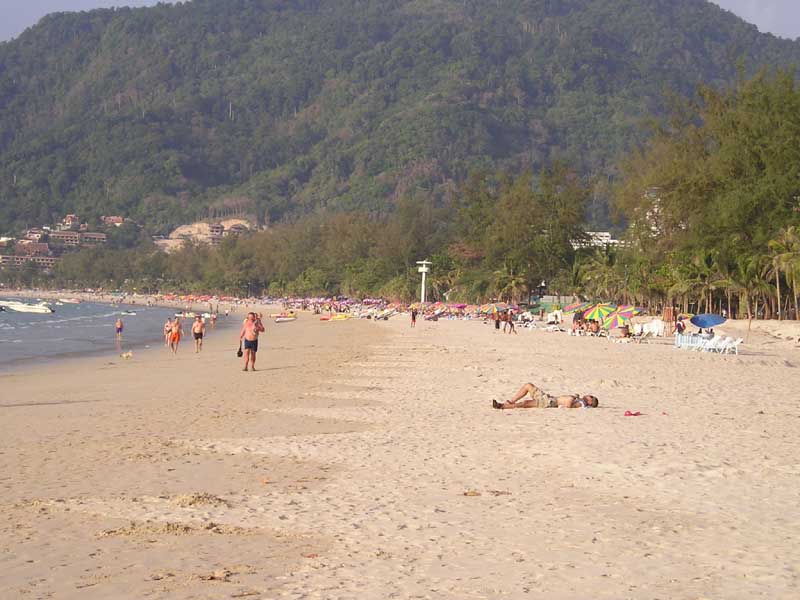 The Best of Phuket Thailand
For those who might have heard of Phuket Thailand's world famous beaches and steamy night life there might be more than meets the eye.  Phuket is the biggest island of Thailand found in this country's South of its Western coast.  It is said that it was given this name because it looks just like a hill in a distance.  Some of its biggest cities are Kathu, Amphoe Thalang and Amphoe Muang Thalang.
Because of its geographical location, Phuket has a hot temperature all year round.  The weather only cools down during the rainy season.  This island was known to be an exporter of tin and rubber.  This island is a stunning traveler's paradise which is the reason why it is now one of the wealthiest provinces in this part of Thailand.  Aside from the residents of this island, foreigners come to this island to tend their business or visit their property hence the need to visit it several months a year.
Phuket Beaches are known to be always included in the top ten list of the world's best and for good reason.  So far, the busiest beach is Patong Beach where those who want to be seen are hanging out basking in the sun and lounging on chairs.  There are countless activities that you can do on these beaches like surfing, boogie boards, jet ski ride and of course swimming.  It is quite common to see tourists enjoying their Thai massages near the beach.  If you want some privacy better head out to Karon beach on the northern part of Phuket.  Phuket has its famous international yachting event where the King's Cup Regatta sails during December.  Consider this a week long party, meeting beautiful people and having great fun.
Phi Phi Islands is Thailand's not so hidden gem.  It has been filmed in several movies and has been a constant favorite topic among travelers all over Thailand.  It's laid back atmosphere is one of the reasons why tourist love this island.  There is even a part of it that is free from human inhabitants (Phi Phi Leh) and Phi Phi Don which is without roads.  You can have your pictures taken while walking on the beaches of this island.  The view of impressive limestone cliffs and sun kiss crystal water is what adds an attraction to this island for both locals and tourists alike.  Bangla Road is famous for its active night life.  Tourists say that as soon as the sun goes down this is the place to be when in Phuket.
The ancient art of Muay Thai (Thai Boxing) has gained worldwide popularity for being a sport that spectators love.  Before a boxer even starts to box he must perform a set of ceremonial rituals.  It is similar to a fascinating dance.  Each fight only lasts for just five rounds which are basically divided into three minutes each.  Don't forget to attend the Phuket Vegetarian Festival in October.  This is a festival that the Chinese community celebrates to honor their gods hoping to obtain health and peace of mind.  There is simply so much to see and so little time when you want to visit Phuket.
JJSmith