Posts tagged "Chiang Mai"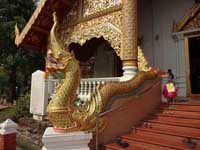 Chiang Mai Thailand Added
We have published an article on Chiang Mai, Thailand.  This is probably the most visited part of Thailand after Bangkok.  It is the source of many of the handicraft type items that have become famous as the "thing to bring back" from Thailand.  To read our entire article, click on Chiang Mai, Thailand.