Posts tagged "Pattaya"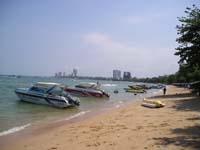 A Look at Pattaya Thailand
In this article we take a look at Pattaya.  If you're already in Bangkok, why not take a day trip to Pattaya, or even spend a night or two there.  You'll find plenty to do!  To read our full article,check out Pattaya, Thailand.