Lampang Thailand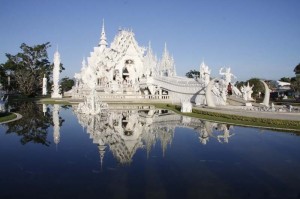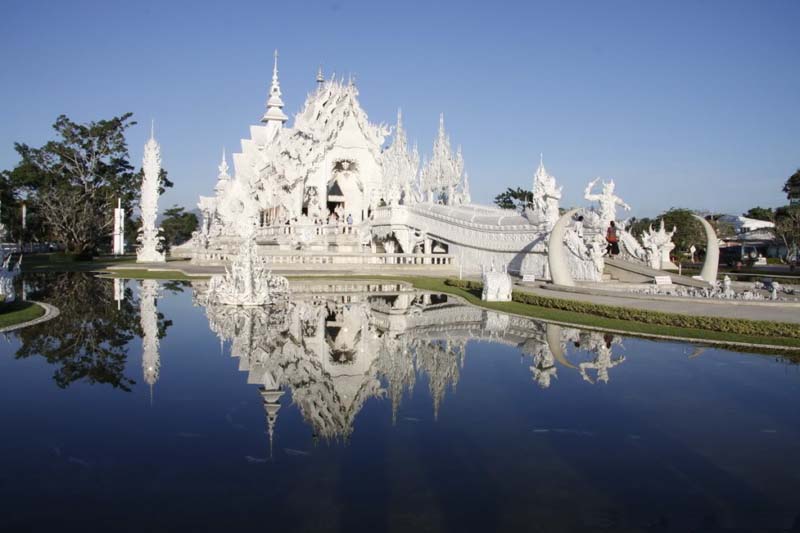 Lampang More Than Just Horse Carriage City
If there is something that Lampang is famous for, it will be in the area of ceramics and mining.  The mountains contain a rich deposit of clay, china stone, and lime stone which are extracted to make ceramics and other novelty items such as plant pots, dolls, tableware, building material and a lot of different products imaginable.  As for agricultural products, this Thai province is known for rice and pineapples.  Another thing that makes Lampang famous is its horse drawn carriages.  These carriages can be rented to take you on a tour ride to the market, temples and other traditional houses.
The white rooster has become Lampang's national emblem.  Legend says it that the god Indra transformed himself into a white rooster to wake people up to show their respect for Buddha in the early hour of the morning.  Here at Doi Khun Than National Park you can find the northern rail line to Chang Mai which is the longest rail tunnel in Thailand but only takes about 5 minutes to transverse.  Tourists choose to walk this route to view the virgin jungle and pineapple plantations.  This place is a good camping site too but tourists must bring their food.  The best time to visit this place is between November to February when the weather is cooler.
If you are searching for a nice park to relax it will be Chae Son National Park in the Mueang Pan district.  This park boasts of hot springs, rocky terrain and picturesque sceneries.  The bathing facilities here are for health purpose because of the natural hot spring.  Only one kilometer away from this place is the Chae Son waterfall that has brooks and streams coming down from the high mountains.  As a visitor, you can ask for camping accommodations if you want to stay overnight.
The most important temple found in the city of Lampang is Wat Phra Kaeo Don Tao or the temple of the Emerald Buddha.  This was Thailand's national symbol's home for 32 years until it was relocated to Bangkok.  Wat Chai Mongkhon boasts of an outstanding monk's quarters.  The said quarters was build with Burmese style wooden roof.  The Thai Elephant Conservation Centre is another good destination for visitors to Lampang.  This is the only facility in the world that trains elephants for timber work.  Performances and training demonstrations are held in this Centre.  You can also see how wooden elephants are made.  As a visitor you will have fun feeding the elephants or riding on top of them.
Still another good destination is Kiu Lom Dam which was originally constructed for irrigation purposes but the reservoir has a scenic view which is suitable for boating and rafting.  Usually, a half day tour is enough to enjoy this place but if you want to stay overnight to ride the raft this can be arrange as well.  The places to see here are cliffs and fishing villages.  Lampang has its own Herb Conservation Assembly.  This amazing place is where medicinal herbs are planted, harvested and processed to become capsules, ointments, creams and other beauty products that Thailand is famous for.  The wonderful experience that you have during your visit to Lampang makes you think that there is more to this city than meets the eye.